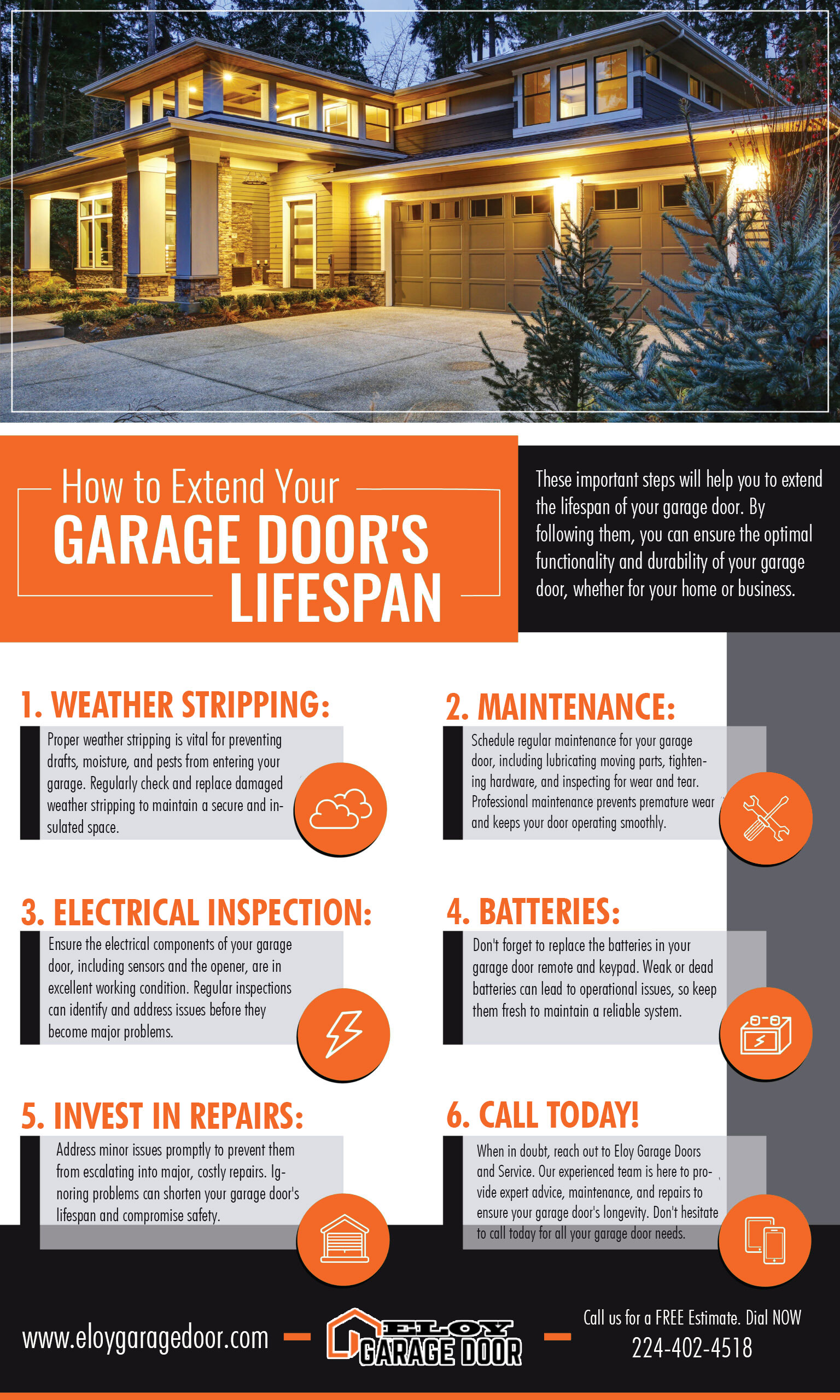 These important steps will help you to extend the lifespan of your garage door. By following them, you can ensure the optimal functionality and durability of your garage door, whether for your home or business.
Weather Stripping:
Proper weather stripping is vital for preventing drafts, moisture, and pests from entering your garage. Regularly check and replace damaged weather stripping to maintain a secure and insulated space.
Maintenance:
Schedule regular maintenance for your garage door, including lubricating moving parts, tightening hardware, and inspecting for wear and tear. Professional maintenance prevents premature wear and keeps your door operating smoothly.
Electrical Inspection:
Ensure the electrical components of your garage door, including sensors and the opener, are in excellent working condition. Regular inspections can identify and address issues before they become major problems.
Batteries:
Don't forget to replace the batteries in your garage door remote and keypad. Weak or dead batteries can lead to operational issues, so keep them fresh to maintain a reliable system.
Invest in Repairs:
Address minor issues promptly to prevent them from escalating into major, costly repairs. Ignoring problems can shorten your garage door's lifespan and compromise safety.
Call Today!
When in doubt, reach out to Eloy Garage Doors and Service. Our experienced team is here to provide expert advice, maintenance, and repairs to ensure your garage door's longevity. Don't hesitate to call today for all your garage door needs.
Call us for a FREE Estimate. Dial NOW 224-402-4518